"When I decided to branch out and try Pilates to mix things up, that was a big change for me.  Once I went away from the big gym and came to the smaller studio at 15 to Fit, I found that I was able to get a better quality full-body workout."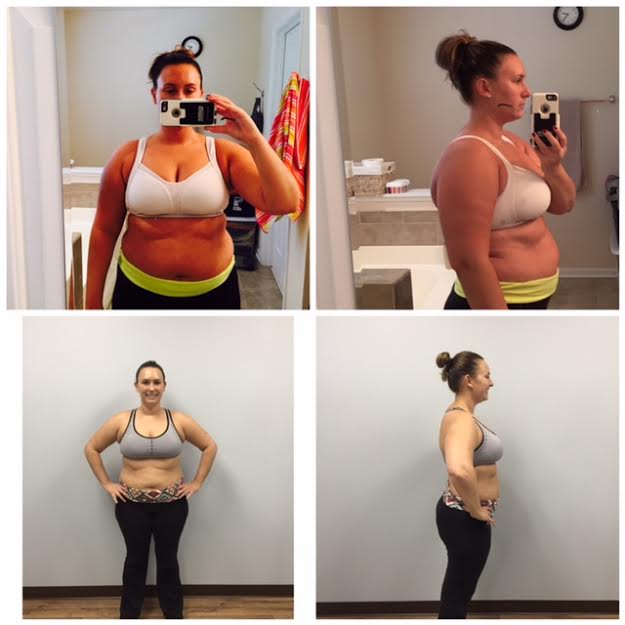 "Pilates plus these wonderful trainers at 15 to Fit help me focus on being 'a work in progress', rather than on age, limitations, and stories of 'I can't'!"
"I love Pilates and I love my body after 2 years of being with ya'll. I am a real lady, with real weight struggles who doesn't need makeup and the perfect outfit to come to an exercise class. Love you and all the ladies and gentleman at 15 to Fit!! 15 to Fit is welcoming to all people (guys and girls) no matter where you are in your journey!! 😘 BTW I see a little Definition in my 'whatever those muscles' are in the back of my arms! Triceps???" 
"15 to Fit has completely altered my outlook on what it means to exercise. My body has more endurance and strength now, than any other workout program has given me in the past."
Krista has lost over 50 pounds and has kept it off for over three years!
"Since I've started at 15 to Fit, I've seen some major changes in my body. My posture is better, my shoulder injury has been rehabilitated and my whole body is stronger and more flexible."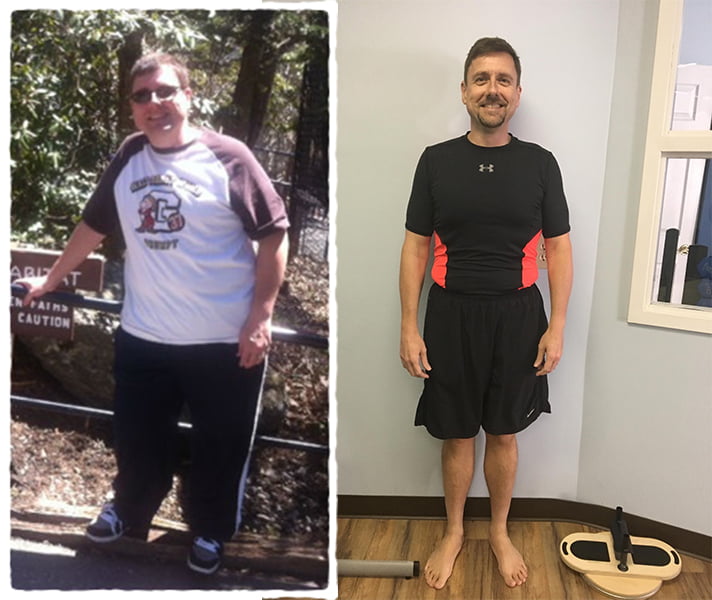 "I know I can drive right up, there's never more than 9 other people here and I'm not going to be working out next to someone in a thong. I have hated the gym my entire life but I LOVE Pilates." – Tracy W.
"Pilates has played an instrumental role in increasing my core strength, enhancing my flexibility and building up my endurance. Patrea, and the entire staff at 15 to Fit, have great customer service. I have appreciated their commitment to putting me through the latest and best Pilates workouts." – Tarik G.
"I really enjoy working with Patrea. She is very hands on and does a great job explaining each exercise and making modifications according to skill level and/or injuries and ailments. She is fun to work with and very knowledgeable. I appreciate her expertise very much." -Dawn D.
"After two years of suffering from Plantar Fasciitis, I can now say I am pain free! My 15 to Fit Pilates instructors knew exactly what exercises to perform to help relieve my discomfort and inflammation! It has been over a year now and my feet feel great!" ~Alice C.
"I love the instructors at 15 to Fit! The classes are small, so there is a lot of one-on-one instruction, with proper form being a focus! I also love being part of the close-knit 15 to Fit community that exists." ~Tina G.
"I make Pilates a priority. I am a flight attendant and fly over 100 hours each month, which left me with hip and back pain. Ever since I started at 15 to Fit, my pains are gone. Now, I make sure to work my schedule around my Pilates classes!" ~Sheri S.
"15 to Fit is a place I can challenge my body in different ways and focus on small, controlled movements. When I started here, I wanted to increase my flexibility and decrease a few pains I had. Both goals were accomplished!" ~Kelvin M.
"I just realized I will always be busy, working mom with four kids and I had to make a decision. I could either take control or be lazy. I made the decision to take a personal interest in caring for myself, so I can also take care of my family." ~TJ S.
"15 to Fit has helped me manage my time in making fitness a priority. Previously, I had been consistently injured from tennis and I needed some sort of workout regime. 15 to Fit has helped me make goals and keep them. I've also gained confidence and my clothes fit better!" ~Amy G.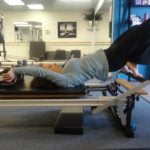 "Mom's know how hard it is to target those stubborn abdominal muscles after having children. Thanks to Patrea, I am stronger all over my arms, my legs look great and those troublesome core muscles are tightening back up!" ~Erin D.
"Pilates makes me feel energized and ready for the rest of the day. I have more core strength and as a runner, I am able to run longer distances with ease." ~Lynne M.
"I had some old injuries that started showing more as I aged, like a partially torn rotator cuff. This condition was going to require surgery… After I found Pilates at 15 to Fit, it was healed! I don't have to have surgery and my range of motion has increased." ~Amby F.