Here's proof of why and how our Pilates and barre methods work at 15 to Fit.  Read on for some of our client testimonials.  Sometimes just walking through the door for the first time is the hardest part, but with dedication and accountability your goals will be accomplished!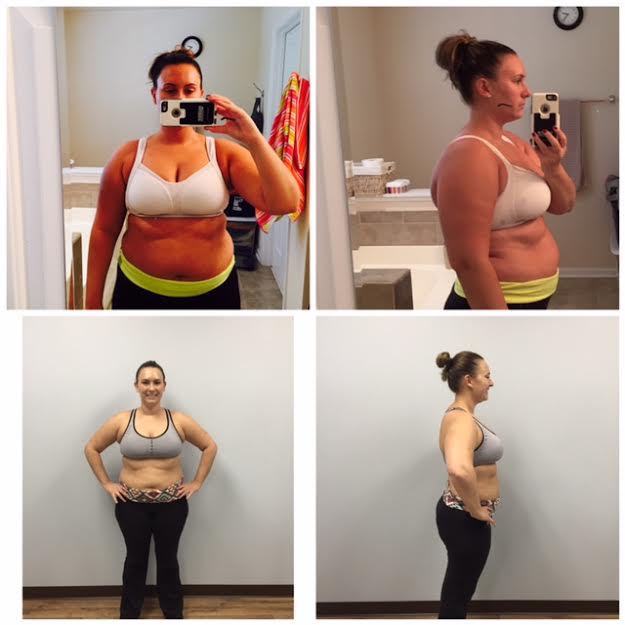 When I decided to branch out and try Pilates to mix things up, that was a big change for me.  Once I went away from the big gym and came to the smaller studio at 15 to Fit, I found that I was able to get a better quality full-body workout.
I just realized that I will always be a busy working mom with four kids, so I could make a decision to either take control or just be lazy. I made the decision to take a personal interest in taking care of myself so I can also take care of my family. I've become personally invested in my own fitness. I physically feel bad when I don't go to Pilates, so now I'm committed.
I turned to 15 To Fit and Patrea after sustaining yet another injury doing vigorous cardio workouts. I am a self confessed health nut and decided that I wanted to be able to keep up a good level of activity when I get older. I want to be that healthy 90 year old! I was worried that if I continued on my previous path that would not be the case. I joined just over a year ago and take two classes and one private every week. In between, I swim laps as a great way to keep up some cardio without hurting myself. Additionally, Patrea has introduced me to some physical therapy techniques that have been a huge help and even visited the therapist with me! I feel great, am stronger than ever and am looking forward to many years of Pilates ahead of me. Kimmy is also a fantastic instructor and challenges me to the next level all the time. Pilates, swimming and eating real food are my recipe for coping with the stresses of life and keeping in good shape.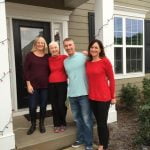 15 to Fit has given me better discipline about managing my time and making fitness a priority. Previously, I had been getting injured from tennis and needed something to work out. They have helped me make goals and keep them. I've also gained confidence! – Amy G.
I know I can drive right up, there's never more than 9 other people here and I'm not going to be working out next to someone in a thong. I have hated the gym my entire life but I LOVE Pilates.
Pilates is the best thing that happened to me. After the birth of my two baby's back to back, one in May 2007 and another in May 2008, my body did not feel the same. I felt a constant tired muscle ache, back ache and carpal tunnel where at night my hands would feel numb while sleeping. As the day progressed I would feel a constant bloating. Being a Hair Stylist at Mode Salon I had to maintain my health and personal image. Something had to change or I was in for it.
Then I met Patrea with 15 to Fit Pilates. Patrea was very caring. After talking to her about all my problems, she recommended that I use her workout video and Pilates session. I, being a discerning person did not believe it would work, but I tried it anyway.

Well everyone I have news for you. After my first session with Patrea I felt energetic, strong and alive. She woke up all my muscles in my body. My stomach is flatter now. I can wear my fitted shirts. My body is now tone and slim. I lost lbs and inches. My legs feel stronger. The compliments from my staff, clients and passersby keep piling on and last but not least, my carpel tunnel pain has been minimized.

Patrea is an excellent teacher and very skilled with her work. Now I love my new body. I will recommend Pilate's by Patrea and 15 to Fit for anyone and everyone. It will make you feel better and enliven your day.
I drove by many other studios on my way to Patrea's studio because of her. I love it that she is well trained and well qualified and also makes me laugh. And that's a good ab work out too! Pilates is fun with Patrea.
In my quest for slimming down and staying active after football, Pilates has played an instrumental role in increasing my core strength, enhancing my flexibility and building up my endurance. Patrea and the entire staff at 15 to Fit have great customer service. We have appreciated their commitment to putting us thru the latest and best Pilates workouts

Image not owned by 15to15 (Image Source)
3 Time Pro Bowl Indianapolis Colts Offensive Tackler
Patrea knows her stuff and her Pilates regimen has helped me immensely. Being trained with Patrea is great because she is incredibly knowledgeable, helpful and friendly. Pilates is seriously an unbelievable workout. I would recommend it to anybody!

Image not owned by 15toFit (Image Source)
Indianapolis 500 Champion
15 to Fit Pilates has been providing Pilates and yoga services for our Varsity football team for three years now.  Before we started Pilates on Saturday morning post game days, we were doing some weight training and light running for recovery.  I didn't feel we were recovering as well as we wanted.  When I heard that the University of Florida's football program was using Pilates with success I thought it would be worth a try.  At first the kids were skeptical but after they started feeling the results of increased flexibility, stronger cores and relaxation they became hooked and actually began requesting Pilates and yoga.  The relaxation element at the end of the sessions helps these athletes to relieve stress as well.  I also believe the entire practice of Pilates and yoga helps them gain better control of their breathing in challenging game situations.
We have stuck with 15 to Fit Pilates because they provide us a great, reliable service and have experience training athletes.
Head Coach Cathedral Football, Cathedral High School, Indianapolis, Indiana, Winner of Five Consecutive State Championship Titles
I really enjoy working with Patrea. She is very hands on and does a great job explaining each exercise and making modifications according to skill level and/or injuries and ailments. She is fun to work with and very knowledgeable. I appreciate her expertise very much.
After signing up for Pilates program at another studio, I was unsure whether this program would work for me. But after just the first session, I knew it was different because of the instructor's focus on correct position and form. I had more instruction in one session than I had in 6 sessions at another studio. Patrea's commitment to the practice of Pilates is evident in her continuing education and what she shares with you while you are working with her! I know my health and results matter to her! Thanks Patrea! I definitely will feel confident recommending you to my friends!