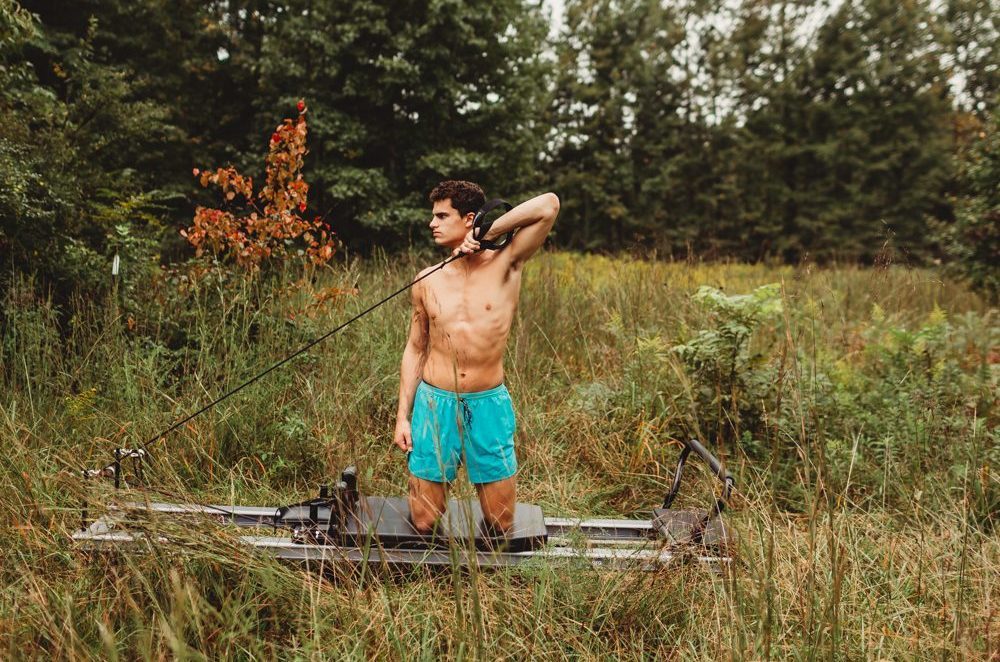 What is Garuda Pilates?
Garuda Pilates is a more intuitive way to exercise the body. Garuda uses movement rooted in yoga, Pilates and dance to help you create greater ease of movement. The Garuda method results in a stronger, more flexible, toned body. It has all the benefits of a cardiovascular workout, but is also requires mental and physical strength, requiring focus and concentration during the exercises.
You'll learn how to control your body through precise stretches and actions emphasizing smooth, seamless movements without any stress on the joints. The movements heal and rejuvenate, working intensely within the fascial lines of the body.  This comprehensive movement system created by James D'silva uses the breath as the principal guiding force which works to fire up the body with warmth and energy and calms down the nervous system.
Whether you're recovering from an injury, looking for an alternative to a traditional gym or already an accomplished athlete, Garuda Pilates will challenge your body resulting in better mobility, less pain and faster results.
Madonna's Pilates praise
Madonna has hailed London-based Pilates guru James D'Silva as a "genius" after his techniques helped her overcome the injuries she suffered following her horse-riding fall last year .
She had to give up yoga and her usual tough work-out regime after breaking bones and ribs in August – so she turned to D'Silva's gentle Pilates exercises to speed her recovery.
Madonna explains, "I used to be a freak about doing yoga, but I had to do a lot of Pilates to rehabilitate my shoulder joint and get the use of my arm back.
"I think a lot of it has to do with the fact that I stopped doing (yoga) and you shock your body. James D'Silva, my Pilates instructor, is a genius. Now all of my girlfriends go to him and we're fighting to have appointments."
From Contactmusic.
From James D'Silva, founder of Garuda Pilates
"When exercising, don't shock the body, always bring it up a notch; bring your mind into the whole process of exercise, balance and coordination. You have to enjoy it," says the fitness guru. He believes in constantly changing the way you move when working out to keep you on your toes.  He claims, "Everyone's body is built differently architecturally, which is why there is no use in working someone beyond their means."
So how can we look like his celebrity clients, Madonna and Gwyneth Paltrow, you might ask? "Set aside some time everyday, an hour, to workout and concentrate on your body. Don't give up!" he says.