KAREN
Karen was the 2008 LPGA National Teacher of the year, has been voted as one of America's "Top 50 Best Golf-Fitness Professionals" and "Top 50 Best Women Teachers" by Golf Digest Magazine.
LPGA Teaching Master Teaching Professional
Vice-President LPGA Teaching and Club Professionals
AFAA Certified Personal and Group Trainer
Certified Pilates Trainer
Nike Golf Performance Specialist
Karen has her own golf events company-Swing Blade Enterprises in Mooresville, North Carolina. She is a certified personal trainer, a Nike Golf Performance Specialist and Pilates instructor. She developed a golf-specific fitness system called Cardiogolf available online at Cardiogolf.com and on DVD.
As a member of The Nike Golf Advisory Staff, Karen participates in Nike product development and promotions.
Karen has appeared on The Golf Channel and is a regular content contributor to Golf Digest Magazine's 'Fitness Friday" column and other online platforms.
A former David Leadbetter trained instructor and Jim McLean Golf School master instructor; Karen has been a member of the LPGA T&CP since 1994.  In 2016, Karen was elected, by her peers, Vice-President of the LPGA T&CP (Ladies Professional Golf Association Teaching and Club Professionals).
Karen, a freelance golf instructional and fitness writer, is formerly the managing editor for Golf Fitness Magazine. Her blog "KPJ Golf" is read by thousands of golfers each week. Karen has spent the last 10 years developing her online and social media presence. She has over 10,000 followers on Facebook, Twitter, Pinterest and Instagram and more than 100,000 views of her online video tips. Her blog, KPJ Golf, ranks 26th out of thousands of golf blogs according to Blog Rank and is ranked among the "Top 50 Golf Blogs" according to Blog Metrics Ranking.
Karen is married to Olympic Gold Medalist speed skater Dan Jansen. Frequently requested as a public speaker and lecturer at golf shows and conferences, Karen has helped thousands of golfers improve their golf games. For more information visit KPJgolf.com.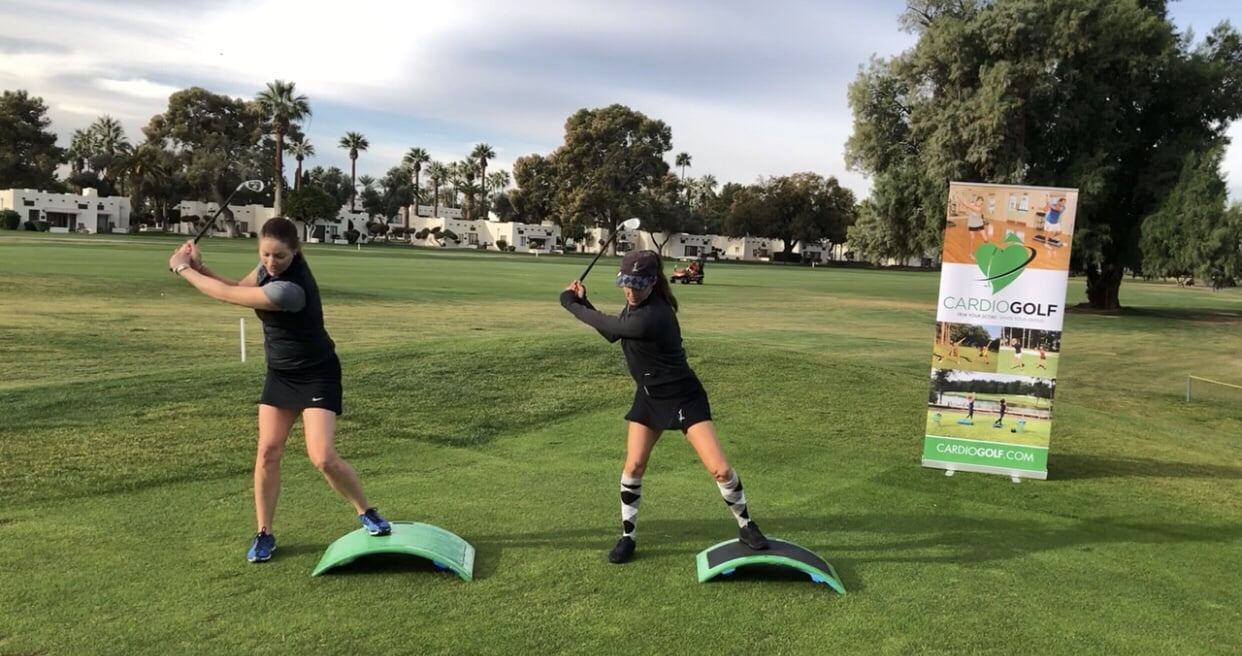 Education and Career Highlights
Master's Degree –Journalism, Columbia College, Chicago, Illinois 1990. Bachelor's Degree-Speech and Theatre, Stetson University, Deland, Florida 1988.
Elected Vice-President LPGA T&CP
Voted Golf Digest Magazine "America's Top 50 Best Golf-Fitness Professional"
Voted Golf Digest Magazine (Golf for Women Magazine) " America's 50 Best Women Teachers" list 1997 to 2013.
2008 LPGA National Teacher of the Year.
2008 LPGA Southeast Section Teacher of the Year.
Author LPGA Teaching Her Course- Researched, developed and wrote the curriculum for the LPGA Teaching Her Course-2014.
Author Golf Fitness Book published by Taylor Trade Publishing. August 2011.
2003 and 2008 Voted by Golf Digest Magazine as one of North Carolina's "Top 50 Teaching Pros".
2000 Voted by Golf Digest Magazine as one of Florida's "Top 50 Teaching Pros".
Over 100 published articles in magazines such as Golf Fitness Magazine, Golf for Women, Golf Digest Magazine, Golf Tips and  Golf Magazine as well as many articles in local publications.
Former Managing Editor Golf Fitness Magazine.
Member of The Golf Writers Association of America.
Speaks fluent Spanish and has traveled extensively throughout Latin America conducting golf schools and clinics. Has taught golf clinics in 12 different countries.
Cardiogolf creator and golf performance coach Karen Palacios-Jansen has been named to Golf Digest's 50 Best Golf-Fitness Professionals in America.
The list, the first of its kind by a fitness- or media company, was compiled by Golf Digest's expert panel of trainers, chiropractors, physical therapists and doctors who nominated their peers based on their knowledge of the game, their knowledge of exercise physiology and biomechanics, and how they apply both in working with clients.
"Karen is hands-down the best golf fitness instructor in North Carolina. We are lucky to have her in Mooresville let alone here at 15ToFit. Looking at this impressive list of accomplishments and it could be intimidating, but believe it or not she's actually nicer than she is accomplished.  She's  very down to earth and just loves helping people whether  it's by improving their fitness or their golf game.  She has a vast knowledge of biomechanics and it helps her and the beneficiaries- HER CLIENTS, every day in the studio." ~Patrea